Holidays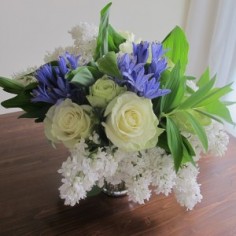 WINDHAM FLOWERS wants to help you send holiday cheer!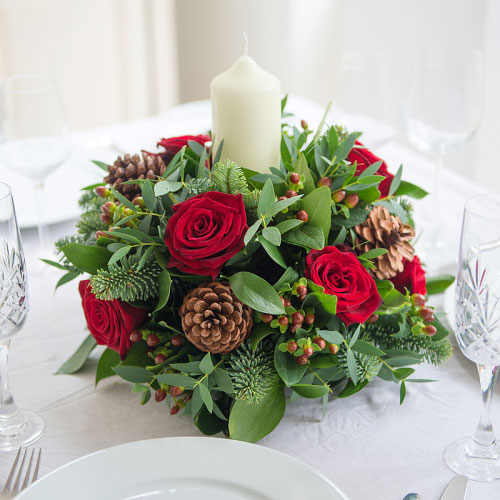 Flowers and plants are a great way to spread joy throughout the season. We offer a wide variety of unique and memorable offerings.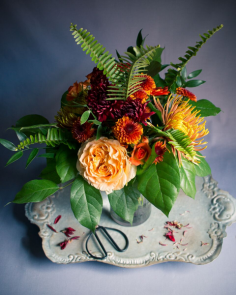 For many people, Thanksgiving is their favorite holiday. And why not? It's a time of year where family comes together, great food is cooked, football is on the tv all day, and the weather is usually nice and chilly without being too cold. It's a special holiday, and WINDHAM FLOWERS believes that a special holiday like Thanksgiving needs to be celebrated in a special manner; namely with flowers. Flowers add a touch of class and aesthetic appeal to any occasion or event, and Thanksgiving is no different. WINDHAM FLOWERS has a wide selection of Thanksgiving flower arrangements, featuring flowers in many colors such as orange, red, and yellow. Many arrangements also come in a basket instead of a vase and will fit excellently with any harvest season design plan you may have. Whether you're looking for fall flowers to give as a gift on the day of giving thanks, a basket arrangement to add some fall flair to your Thanksgiving party, or a beautiful centerpiece for the family dinner table during Thanksgiving dinner, WINDHAM FLOWERS in Brattleboro, VT can take care of all your floral needs to make sure this Thanksgiving is a success. Although based in Brattleboro, VT, WINDHAM FLOWERS also delivers anywhere in the U.S. and Canada, so you can have full confidence that your order will be taken care of. Even if you're going cross country or even across the U.S.-Canadian border to have Thanksgiving with family far away, WINDHAM FLOWERS will make sure your delivery gets where it needs to be.
Welcome Easter! Why not adorn your table or that of a friend!